Stock Colors


Quarrystone boasts a seemingly endless variety of colors and looks. If you can't find what you are looking for, call 1-800-632-2525 and we'll show you how easy it is to create a color to match your tile, wall paper, paint, corporate colors, etc.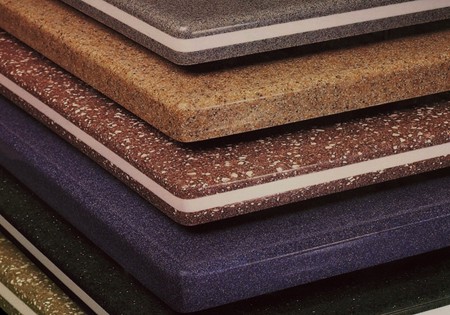 Why Choose Solid Surface? by Greg Ramsdell
A major reason for choosing solid surface is of course the smooth, seamless aesthetically pleasing look that it offers. When you take your first glance at that integral under mount kitchen sink that has no "rim" to trap and develop the dirt and grime that you've been cleaning for years, you are sold. Unfortunately, in the back of your mind you've heard about other alternatives for counter tops. People you know may rave over their quartz or know someone who insists that granite is the real deal. You've heard industry professionals exploit the weaknesses of competing products in an attempt to sell their own. Over the years,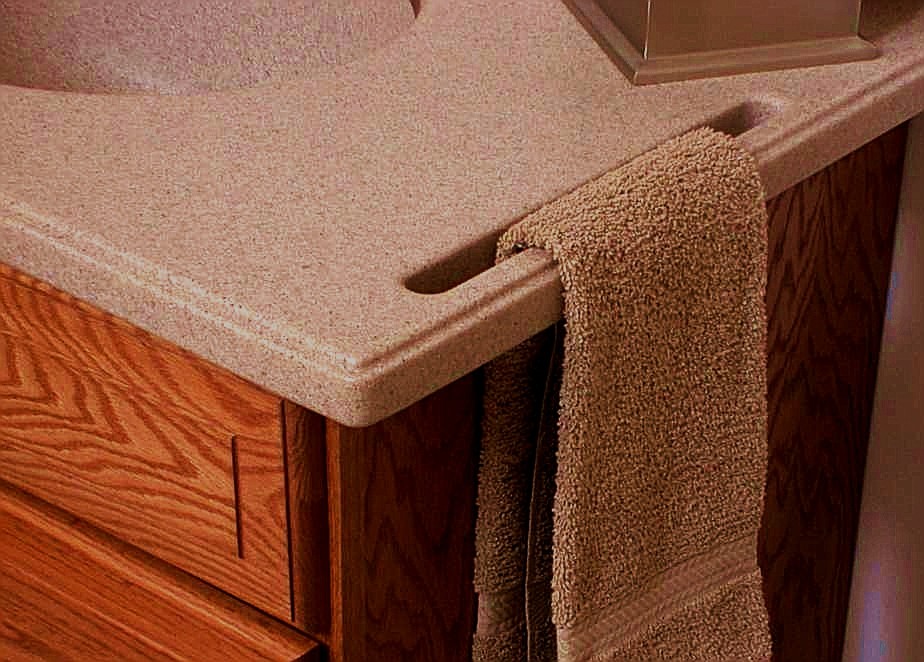 being with a company offers granite and quartz in addition to our own brand, I've experienced homeowners replacing every type of counter top from laminate, tile, granite and quartz to something different. People didn't like the granite or quartz because it was too cold for their hands. Some loved their tile but it was hard to clean or write a simple note with pen and paper. Several replaced their Corian with our product because they wanted the sink to match the top. More serious issues have included granite that had stained, chipped, cracked, or developed mold. Quartz cracked when using a griddle or had discolored from uv exposure through a window, laminate started coming apart at the seams or had burn/scorch marks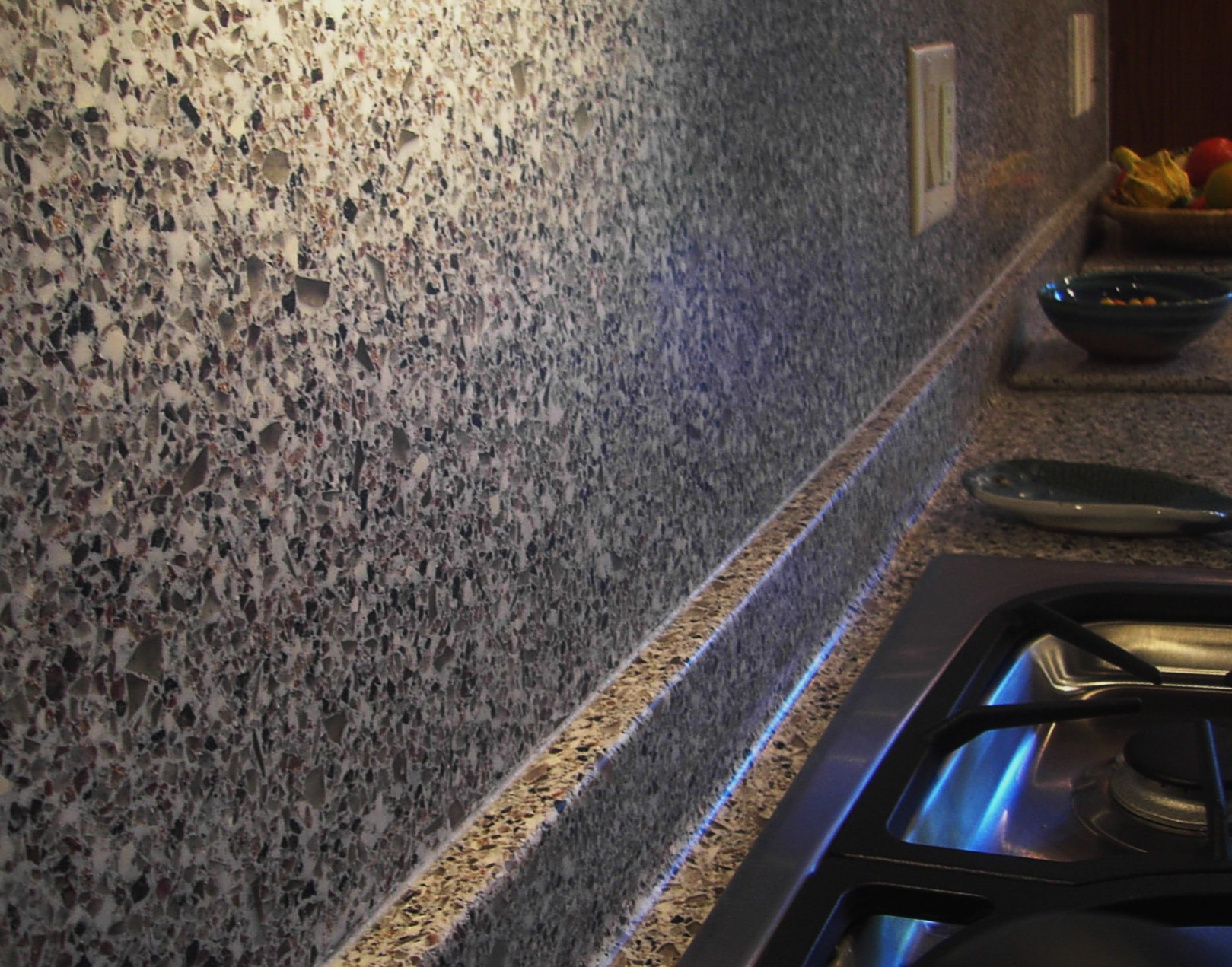 on them. Most of the latter reasons arise from problems that were permanent and the only solution was was spending an amount of money that justified the option to consider replacing. This brings us back to the question of choosing solid surface. While there is no indestructible surface and misfortune may always come, I believe solid surface will last a life time with low probability it would ever have to be replaced. It is easily repaired & it is renewable so that any surface wear can be brought back to looking brand new.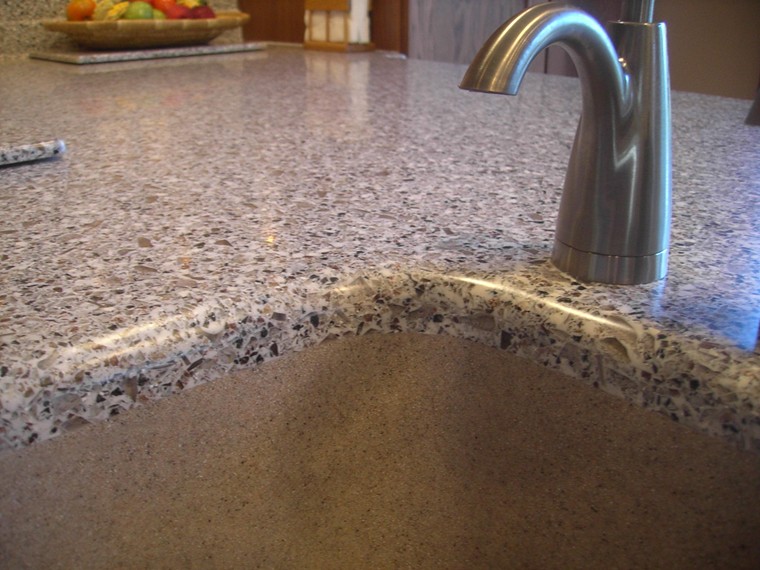 One day I went out to meet with an elderly couple that wanted to replace their counter tops. I realized they had Corian tops that were a bit scratched and warn after 25 years of use. Though I wanted the sale, I explained how solid surface could be renewed. Long story short we refinished their Corian tops and they were thrilled with how they looked after only an hour of time, however, they couldn't get past the fact that we could make the Quarrystone sink the same color as the counter top. I eventually learned they were giving their current home to their daughter and that they were purchasing Quarrystone for their new home.
__________________________
CONTACT US:
CUSTOMER SERVICE:
customerservice@quarrystone.net
MANUFACTURED BY:
QUARRYSTONE LLC
4750 COUNTY RD A * OSHKOSH, WI 54901
1-800-632-2525 * FAX: 1-920-232-3600
MEMBERS OF: